Home
›
Comments
Performance comparison between Ice and omniORB
I did some performance comparison between Ice and omniORB.
I just send 100 x 10 000 remote calls, and do the average of the time it takes (so, it is the average time it takes (on 100 iterations) to send 10 000 remote calls).
I was surprised when I obtained these results :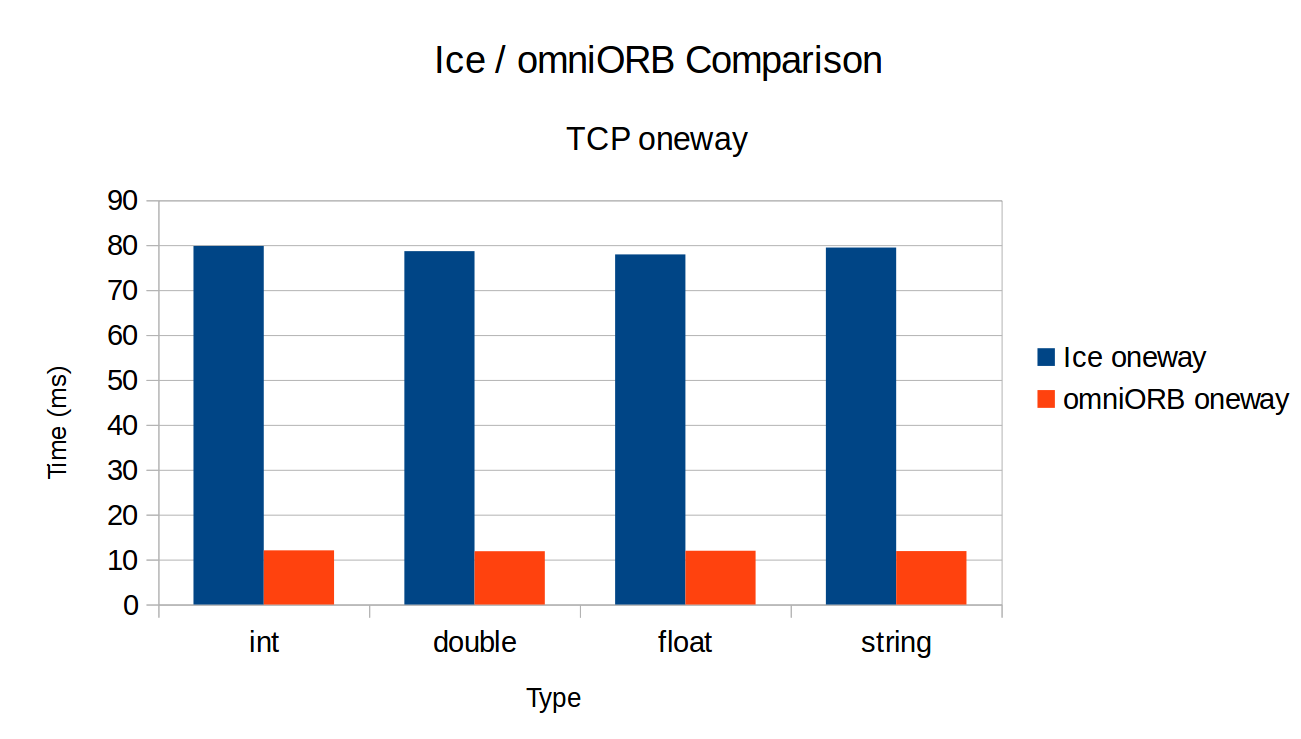 How could you explain this difference ? Is my test not good ? Or is Ice slower than omniORB ?
Regards.
Tagged: